I'm not speeding, really,,,, I'm just cruising.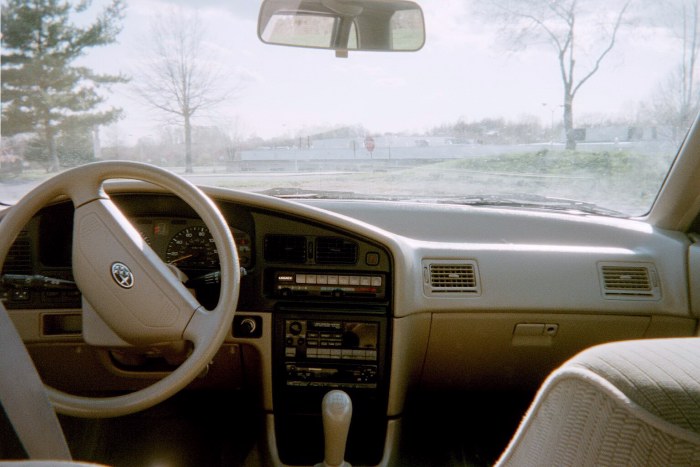 This picture was taken just before I got the 3" Console Box from Subaru. You can still see the factory stereo.
I finally took a decent picture of my stereo installation. Looks almost stock.
I applied black trim paint, but this is not the worst side...
...this is, and if you look close you can see where I touched up the paint.
One of my favorite shots of my Subaru, up close and personal.
The amazing little powerplant.